MoneyCulture for Educators Certificate | MCED000| $349
(Introductory price until December 31, 2011. Regular price for Certificate Series is $450 )
MoneyCulture for Educators consists of 10 modules. Designed specifically for educators to improve their financial literacy and to qualify them to present finance and investing to their students. Educators will will gain a firm understanding of the fundamental principles of finance and investing. We show you why you should ignore the talking heads on television and disregard those who only want to sell you a product.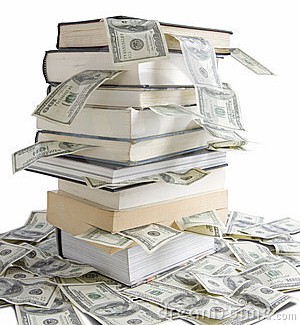 Course Objectives:

Learn various investment vehicles like stocks, bonds and ETFs.

Understand our economic system and the role of The Federal Reserve

Discuss how and why markets move and what you should do about it.

Learn how to present these topics to students

Materials and Resources:

 8 Topical Student Resources
---
Individual Courses:
 

Steps to Financial Literacy

Stocks

Bonds

Other Vehicles for Investing


Investment Strategies for Life

Setting Investment Objectives to Reach Your Goals

 Understanding Economics

What is the Federal Reserve? What Do They Do?

How and Why Markets Move?


Know Your Rights
Course Type:           self-paced with faculty support 
Course Author:       John Lohr, Ian Lohr, Erin Geller                                       

Course Duration:     25 hours



EDUCATOR'S BONUS:

 

A set of Federal Reserve created and approved lesson plans and student 

resources designed to meet the challenges of presenting finance andinvesting to grades 8-12.

ADDED BONUS: Enroll now and you will be eligible to receive and complete the award-winning INVESTOR DNA PROFILE (a $75 value). After completing a 15 minute questionnaire, you immediately receive a 5 page "INVESTOR ATTITUDE PROFILE" which analyzes your financial circumstances, investor traits and psychology, attitude toward risk, and financial drive. Our report will measure your investment process acumen and guide you toward making better investment decisions. 
If you have any questions, please contact Student Services at 877-257-2597 or studentservices@globalclassroom.us.